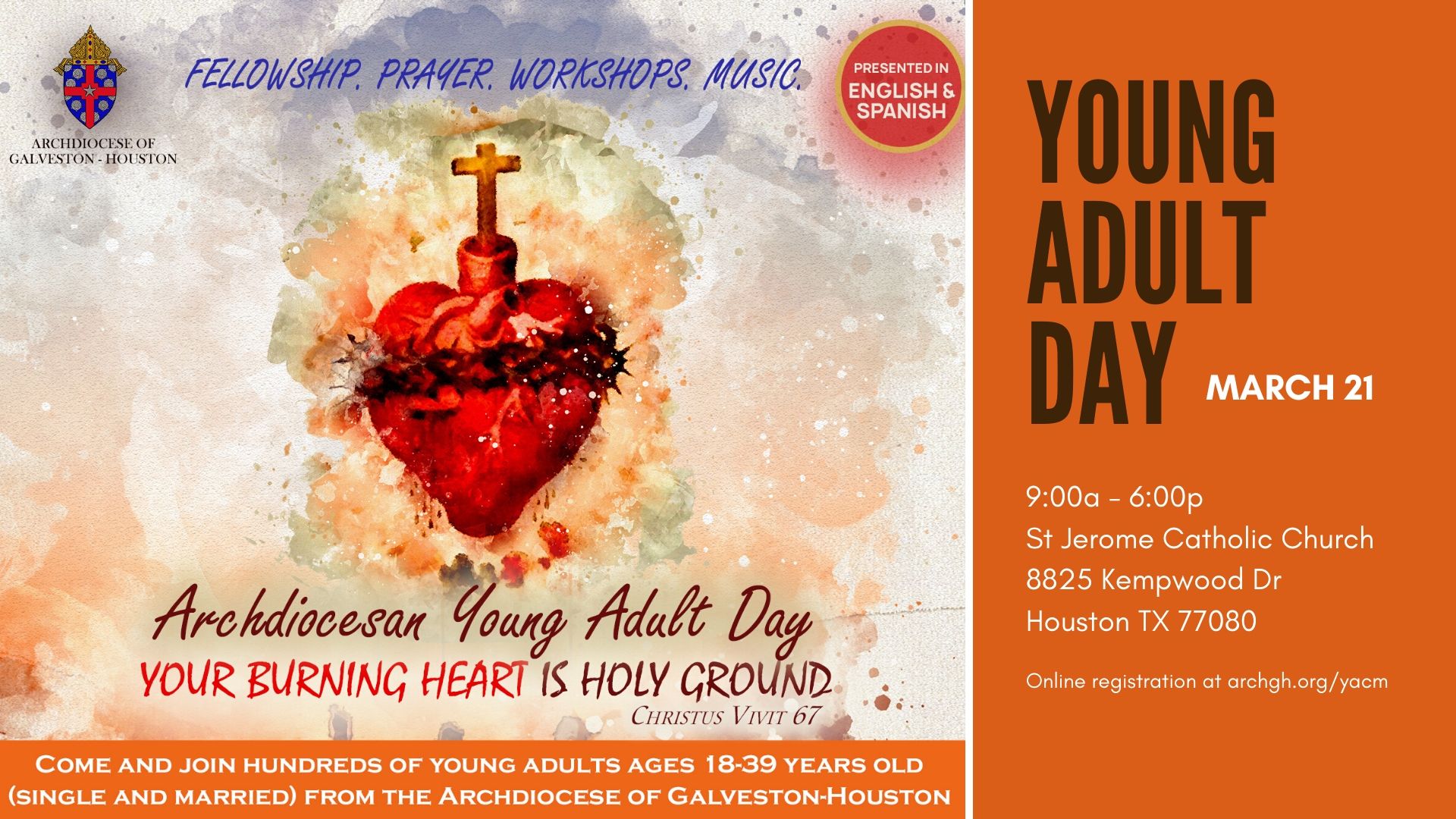 CANCELLED
Come and join hundreds of young adults (single and married) ages 18-39 years old for a day of fellowship, music, prayer and workshops.
ENCOUNTER Christ who is alive and wants you to be alive!
DISCOVER God's voice in your heart.
PURSUE your mission with courage, boldness and enthusiasm.
Saturday, March 21st, 2020 from 9:00a.m. to 6:00p.m. at St. Jerome Catholic Church 8825 Kempwood Dr, Houston, TX 77080. Get inspired by national and local speakers. Presented in English and Spanish.
Registration Fee (includes lunch): Early Bird $25 by February 21.  $35 between February 22 -March 13.  T-Shirt (optional) for $10.
REGISTRATION