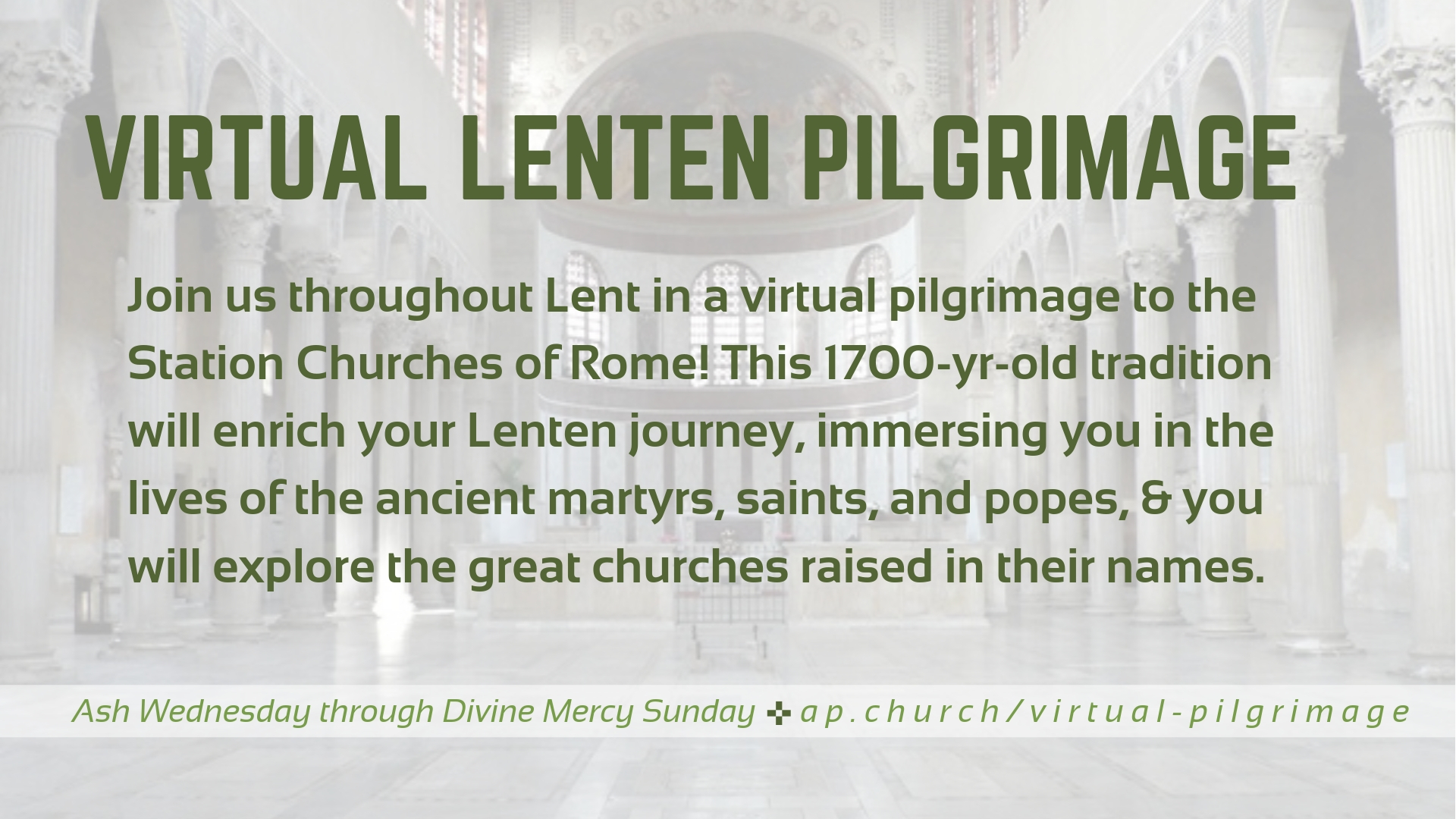 ARE YOU INTERESTED IN CHURCH HISTORY?
Join us throughout Lent in a virtual pilgrimage to the Station Churches of Rome! This 1700-yr-old tradition will enrich your Lenten journey, immersing you in the lives of the ancient martyrs, saints, and popes, and you will explore the great churches raised in their names. There will be daily links to a special web page dedicated to the Station Church of the day. If you miss days, the website will retain all the previous pages, so that you can catch up with the group as you are able.
The virtual pilgrimage begins Ash Wednesday, however, posts will begin the week prior to prepare you for this unique experience. The first week you will begin receiving short daily introductory posts, then from Ash Wednesday until the Octave of Easter (Divine Mercy Sunday), you will receive a daily post of the Station Church of the Day, complete with lots of stories, photos, archaeology, chant, lives of saints, art, and architecture. A wonderful way to start each day of Lent meditating on the Passion of Our Lord, which continues yet, in the life of His Body, the Church, here on Earth.
If you would like to participate, email June Mabry at jmabrymd@gmail.com. Dr. Mabry is a parishioner here at St Anthony's, a lector, and teaches Church History here at the parish. She has been teaching Church History for the past 13 years, and leading pilgrims on the Station Church Pilgrimage for the past 5 years. Hope to have you join on the virtual pilgrimage this year, and perhaps in the future in Rome!
Join the class