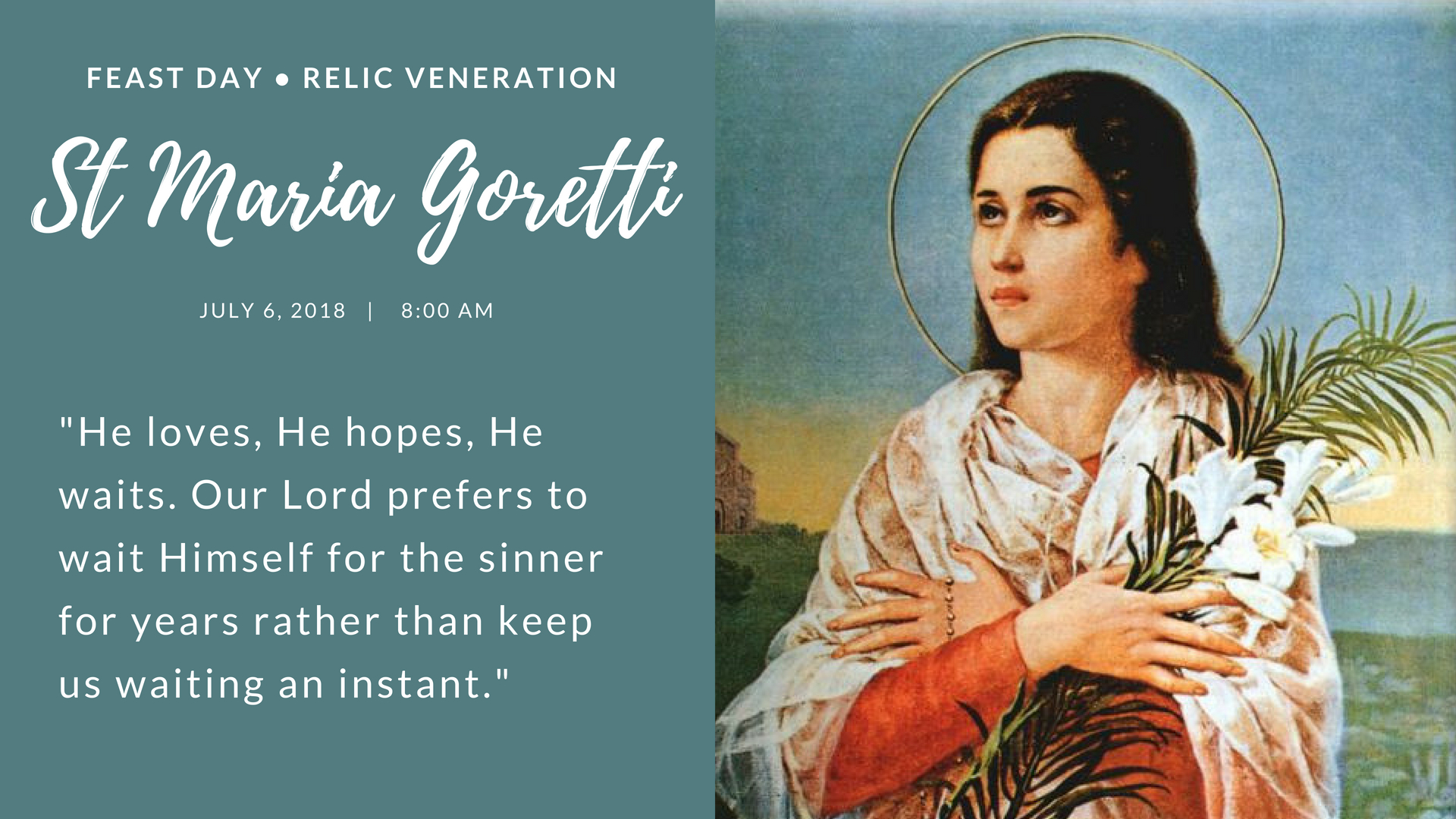 In honor of St. Maria Goretti's Feast Day, Relic Veneration will take place beginning at 8:00 am.
Maria Goretti was close to her 12th birthday when she was stabbed to death by 20-year-old Alessandro Serenelli, a farmworker who shared a dwelling with the Goretti family in Nettuno, Italy, just outside of Rome. Alessandro had attacked the young girl when she resisted his efforts to sexually assault her. Maria initially survived the horrific wounds to her body and was transported to a hospital, where doctors were able to do little for her. During the painful 20 hours leading to her death on July 6, 1902, Maria prayed with her mother, siblings, and priest, stating repeatedly that she forgave her attacker and that she was sure that God had forgiven him, as well.
The feast of Saint Maria Goretti is celebrated on July 6 as part of the worldwide calendar. In addition to forgiveness and reconciliation, she is the patroness of victims of sexual assault, chastity, and teenagers. Her remains are kept in the crypt of the Basilica of Our Lady of Grace and Saint Maria Goretti in Nettuno, Italy.  …From Franciscan Media
St. Maria Goretti, Pray for us!