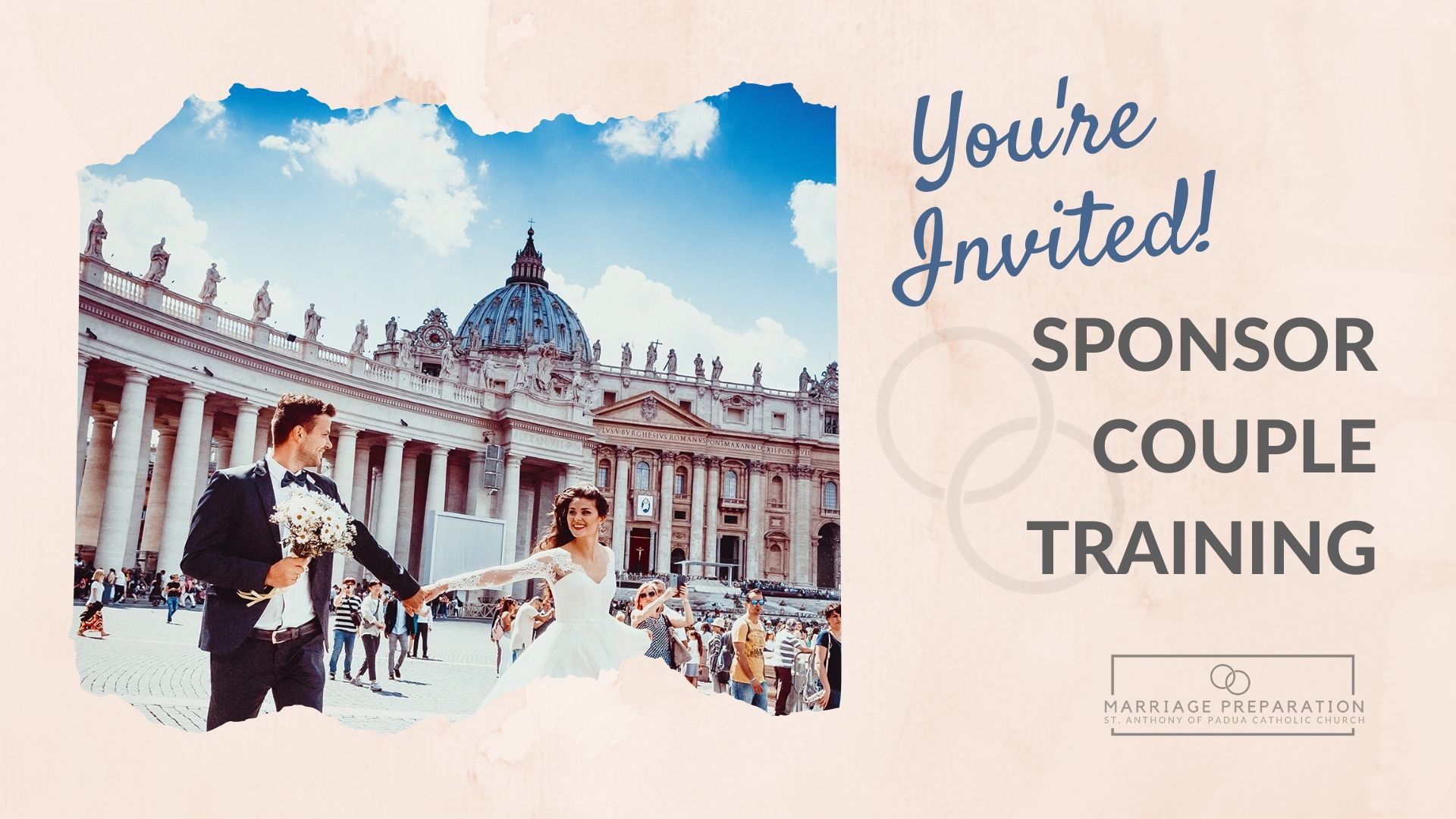 Interested in being a Sponsor Couple?  Training for our NEW program welcomes YOU!
Session 1. NOV 23   12 NOON to 5:00 PM
Session 2. DEC 7      *cancelled* – content moved to Sessions 1 & 3
Session 3. DEC 14    8:30 AM to 1:00 PM
All three sessions are required to complete the Sponsor Couple Training requirements. ​
 "Sponsor Couples "journey with" couples as they prepare for lifelong commitment to the Sacrament of Marriage. We are a Ministry open to married couples living a happy, Christian marriage who are willing to share their marriage experience with a couple preparing for the Sacrament of marriage.
Those preparing for marriage meet with a Sponsor Couple:
· 5-6 outlined sessions: comprised of individual reflection, written assignments and dialogue
· In the Sponsor Couple's home
· At mutually agreed on times
· After the couple has met initially with clergy
Training is necessary to learn the program outline and materials. All materials are provided for Sponsors. A Sponsor Couple should expect to sponsor one or two couples per year."
Continental breakfast will be available
Resources covered include
FOR BETTER AND FOREVER  by Rob Ruhnke
Perfection is not required to be a sponsor couple.  Number of years married is NOT a prerequisite.
TRAINING REGISTRATION
---