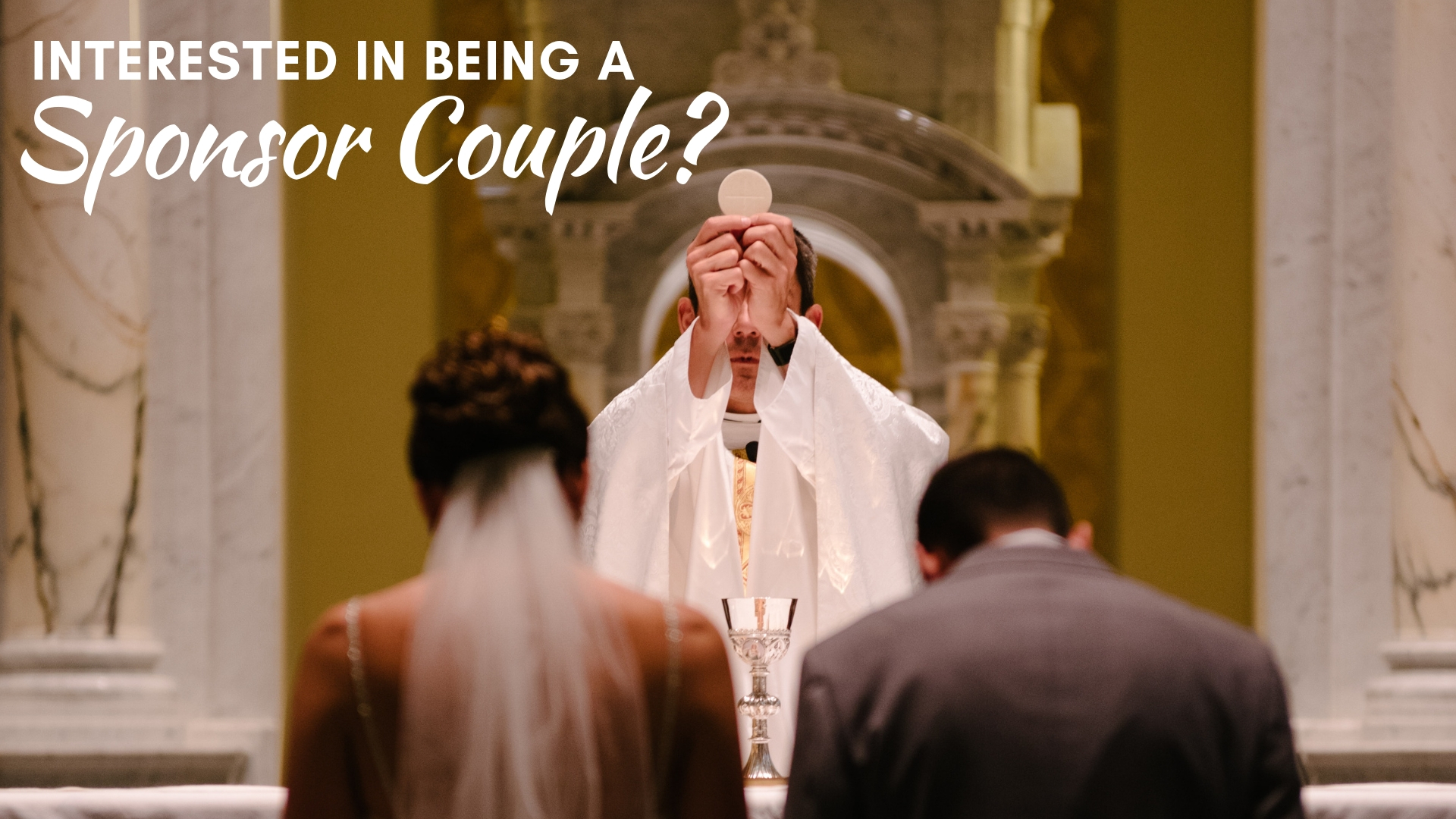 Come to learn about the Sponsor Couple Ministry. Join us for an open house to see all the materials provided to Sponsors and ask questions.
All married couples living a happy, Christian marriage who are willing to share their marriage experience with a couple preparing for the Sacrament of marriage are invited to come and learn!"
Learn more about our NEW sponsor couple program.
Perfection is not required to be a sponsor couple.
Number of years married is NOT a prerequisite.
For more information contact  sponsorcouples@ap.church