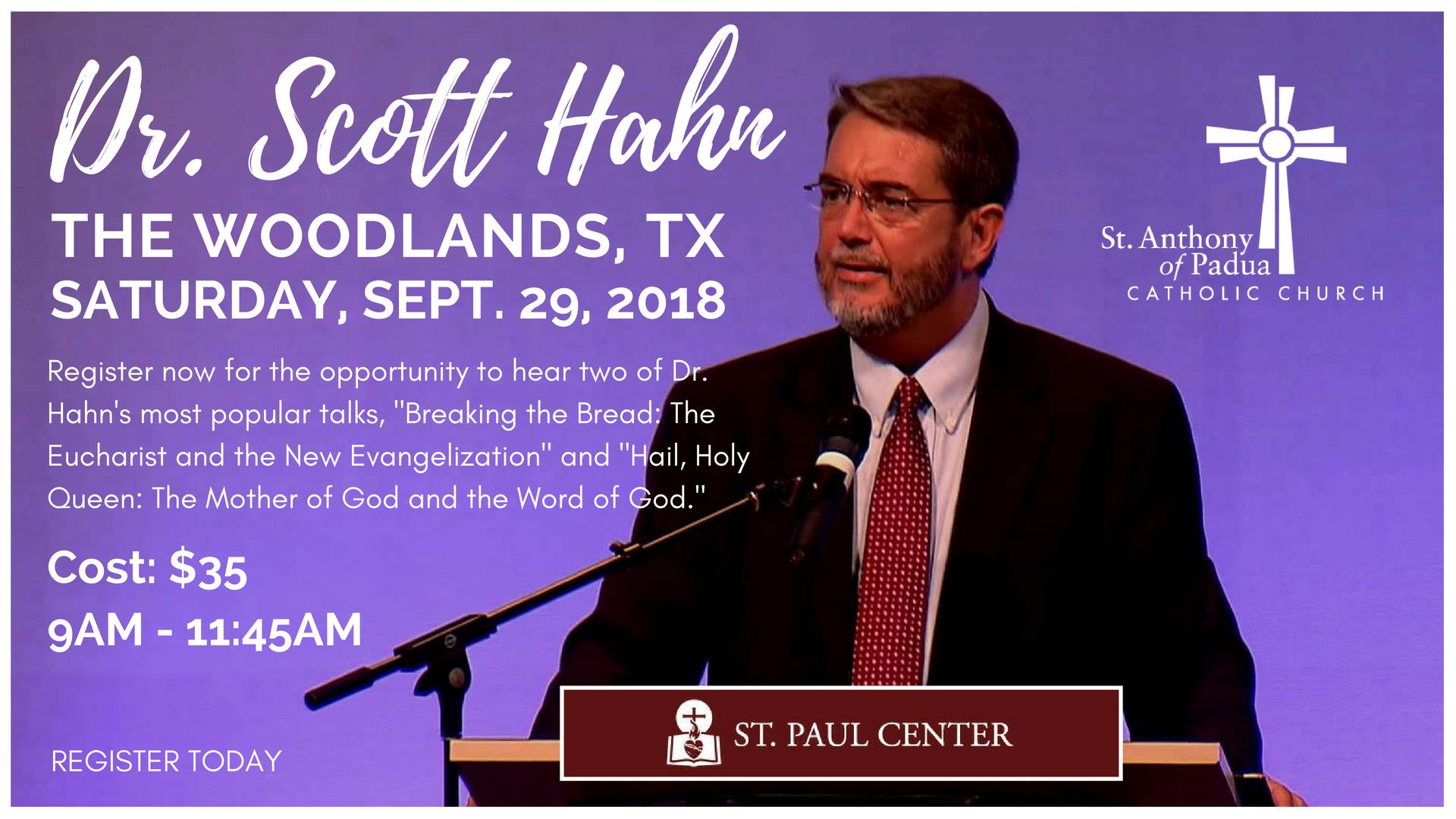 Join Scott Hahn and the St. Paul Center for a powerful presentation on the treasures of our Catholic faith.
Best-selling author and renowned biblical scholar Scott Hahn will go deeper into the meaning of Scripture in the Church and our lives today. You will also have the opportunity to learn more about the St. Paul Center and our mission to promote biblical literacy from the heart of the Church, as well as purchase the books Dr. Hahn draws from in his talks.
Go deeper in your faith—register for this powerful event today!
Event Schedule:
9:00 a.m.–10:00 a.m. – Talk by Scott Hahn
10:00 a.m.–10:15 a.m. – St. Paul Center Presentation
10:15 a.m.–10:45 a.m. – Break, Books available for sale
10:45 a.m.–11:45 a.m. – Talk by Scott Hahn
11:45 a.m. – Closing announcements, Books available for sale
** DISCOUNT CODES ARE NOT ELIGIBLE FOR THIS EVENT ** Please disregard the notice on the shopping cart which says " You may be eligible for a discount. Make sure you're logged in or create an account and complete your profile to ensure you're getting the best price."