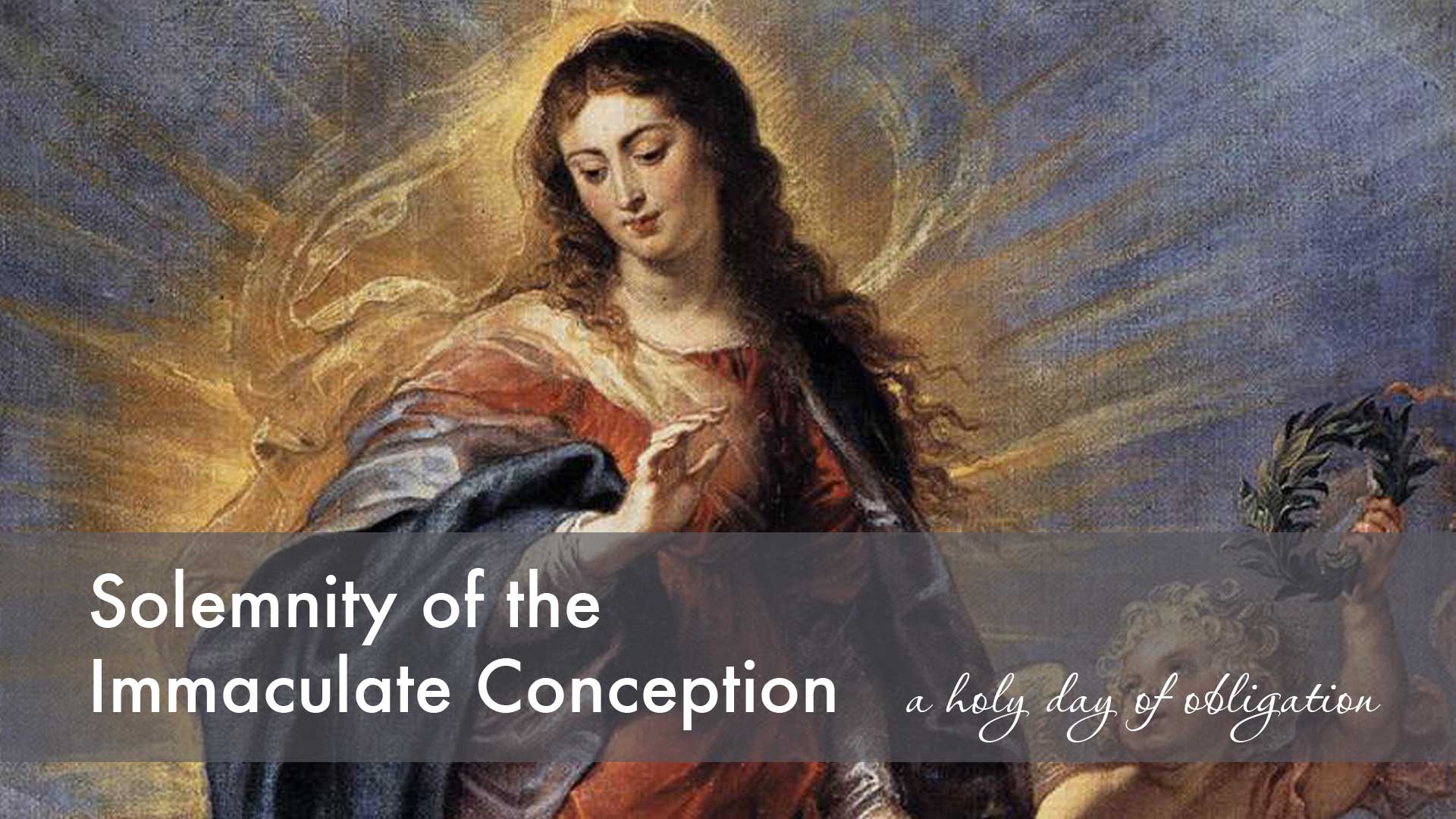 Mass Times at 9:00am – 12noon – 6:45pm
NOTE This day is not considered a Holy Day of Obligation this year, because the Archdiocese has moved the Feast to Monday December 9th. However, we are still offering 3 Masses so that our parishioners can give honor to our Blessed Mother.
"The most Blessed Virgin Mary was, from the first moment of her conception, by a singular grace and privilege of almighty God and by virtue of the merits of Jesus Christ, Savior of the human race, preserved immune from all stain of original sin." (Pius IX, Ineffabilis Deus, 1854)
In 1854, Pope Pius IX's solemn declaration, "Ineffabilis Deus," clarified with finality the long-held belief of the Church that Mary was conceived free from original sin.
Find complete list of our Holy Day schedule at ap.church/mass-times