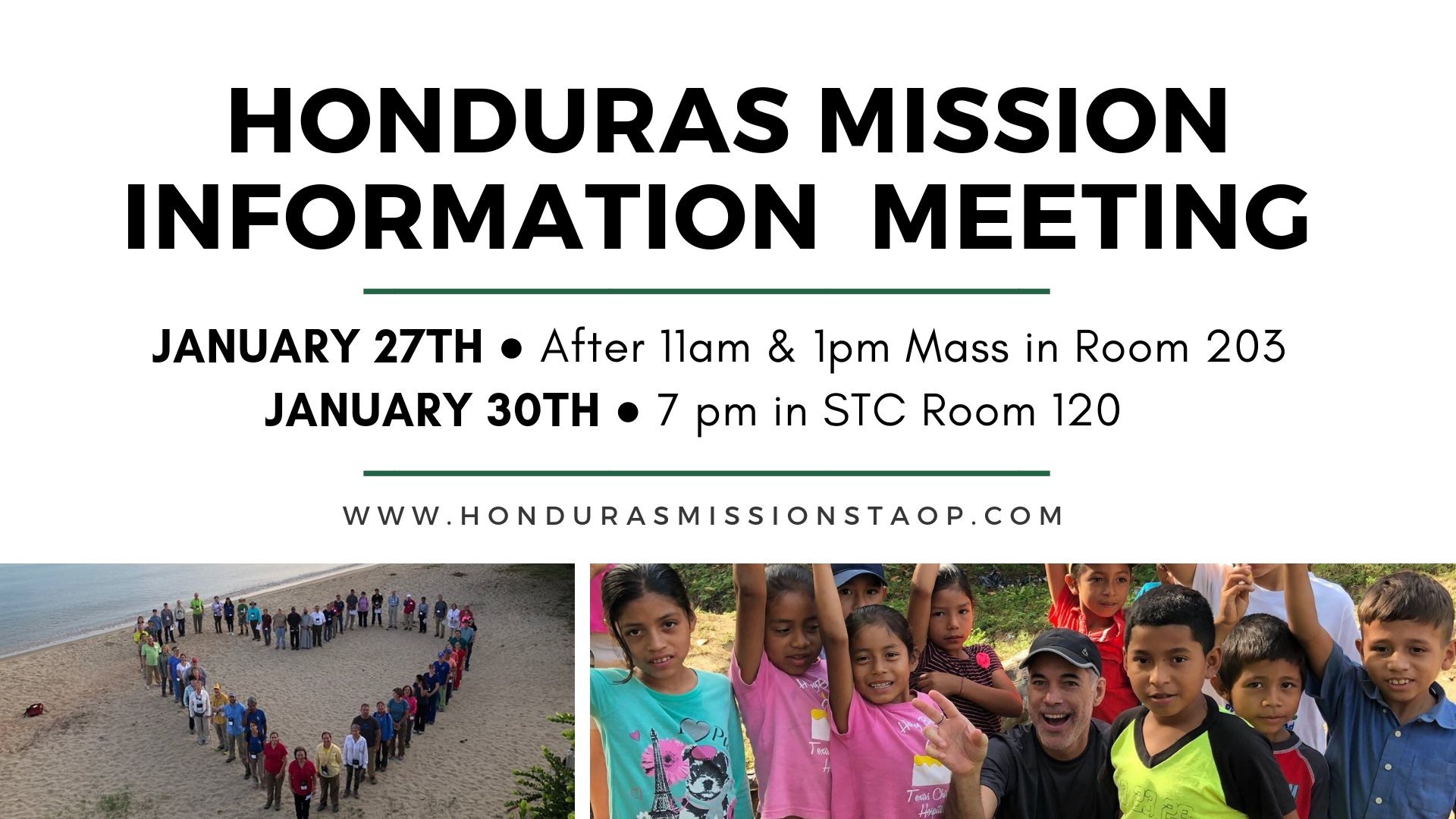 Jan. 27th after 11AM & 1PM Mass | Room 203
Jan. 30th at 7pm in the STC Room 120.
Please prayerfully consider joining us for a Catechetical, Medical and Dental mission to the mountains of Honduras! Everyone is more than welcome: Musicians, Videographers, Handy Men/Women, Doctors, Dentists, Hygienists. Anyone wanting to work hard and share their time and talent in helping others! Spanish is not required but VERY helpful. 
Mission Trip: September 21-28, 2019
Enero 27 después de misa de 11am y 1pm | PLB 203
Enero 30 a las 7:00pm en STC Cuarto 120.
Porfavor consideren en oracion la posibilidad de unirse con nosotros para nuestra misión Catequética, Médica y Dental en las montañas de Honduras! Todos son bienvenidos: Músicos, Camarógrafos, Hombres/Mujeres Trabajadores, Doctores, Dentista. Cualquier persona que esté dispuesto a trabajar duro y compartir su talento y tiempo ayudando a los demás! Los que hablan español son MUY NECESITADOS y esenciales para nuestra misión en especial para la
Catequesis y la traducción.