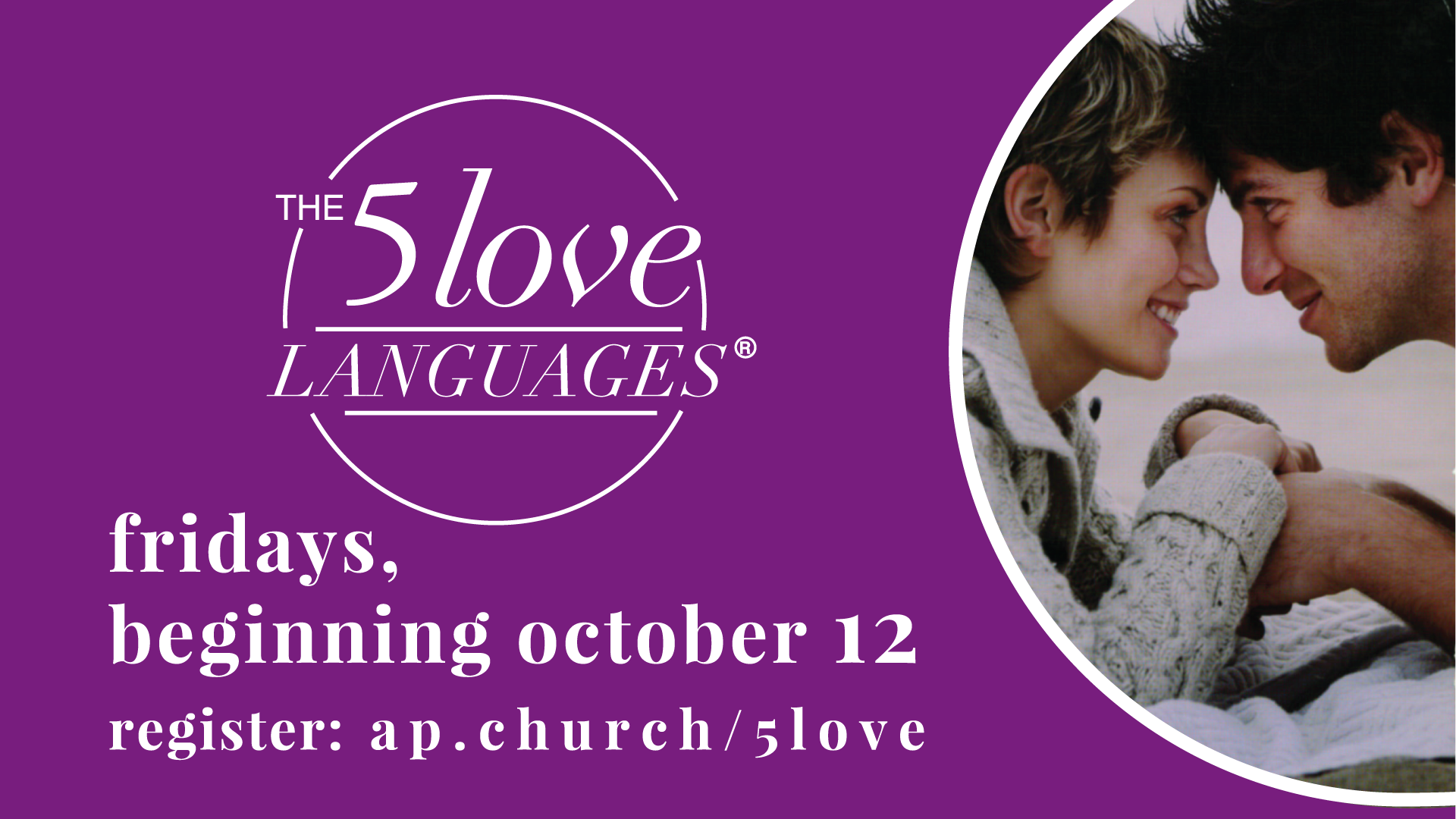 Falling in love is easy, but maintaining healthy relationships is a lifelong pursuit. Once you understand "love languages," you'll be able to nurture not only a romantic relationship, but also casual, business, and familial relationships effectually. With more 8 million copies sold, Dr. Gary Chapman'sThe 5 Love Languages will help you succeed in having joyful, enduring relationships.
Learn How to Express Heartfelt Commitment to your Spouse! Gary Chapman uses real-life examples from over thirty years of marriage counseling to illustrate the five distinct languages people use to express love. You'll understand why you feel the way you do and you'll acquire indispensable methods for helping your spouse feel loved. The Five Love Languages can breathe life into your marriage!

Childcare is available.  Advance registration is required.  Find out more here.