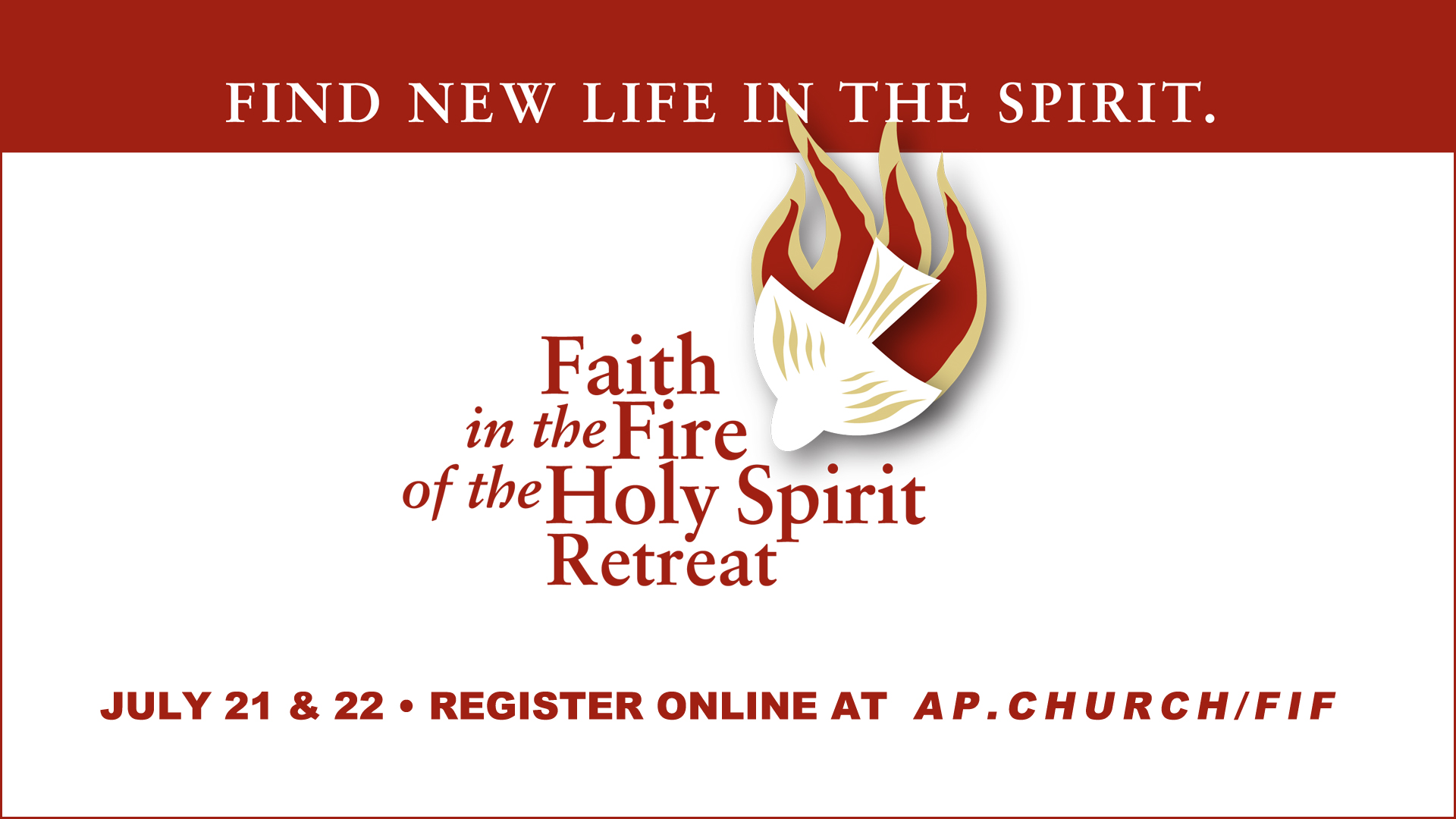 "Faith into Fire of the Holy Spirit" Retreat is a fully Catholic spiritual development process rooted in Sacred Scripture and supported by teachings from the Catechism of the Catholic Church and papal encyclicals.  Its objective is to lead attendees into a deeper, more intimate relationship with God supporting becoming more aware of and more open to the power and the action of the Holy Spirit in their lives.
It gives each individual an opportunity to grow in faith and to experience the "living Christ" in his or her daily life.  It enables participants to be aware of the Father's immense love for mankind, His plan for our salvation through the death and resurrection of Jesus Christ and the role of the Holy Spirit in bringing the Father's plan to completion by the transformation of hearts.
The retreat meets for two Spirit-filled days generally during the month of July. Participation is encouraged for anyone looking for more in their life and is hungry for the gifts that God has in store for them.