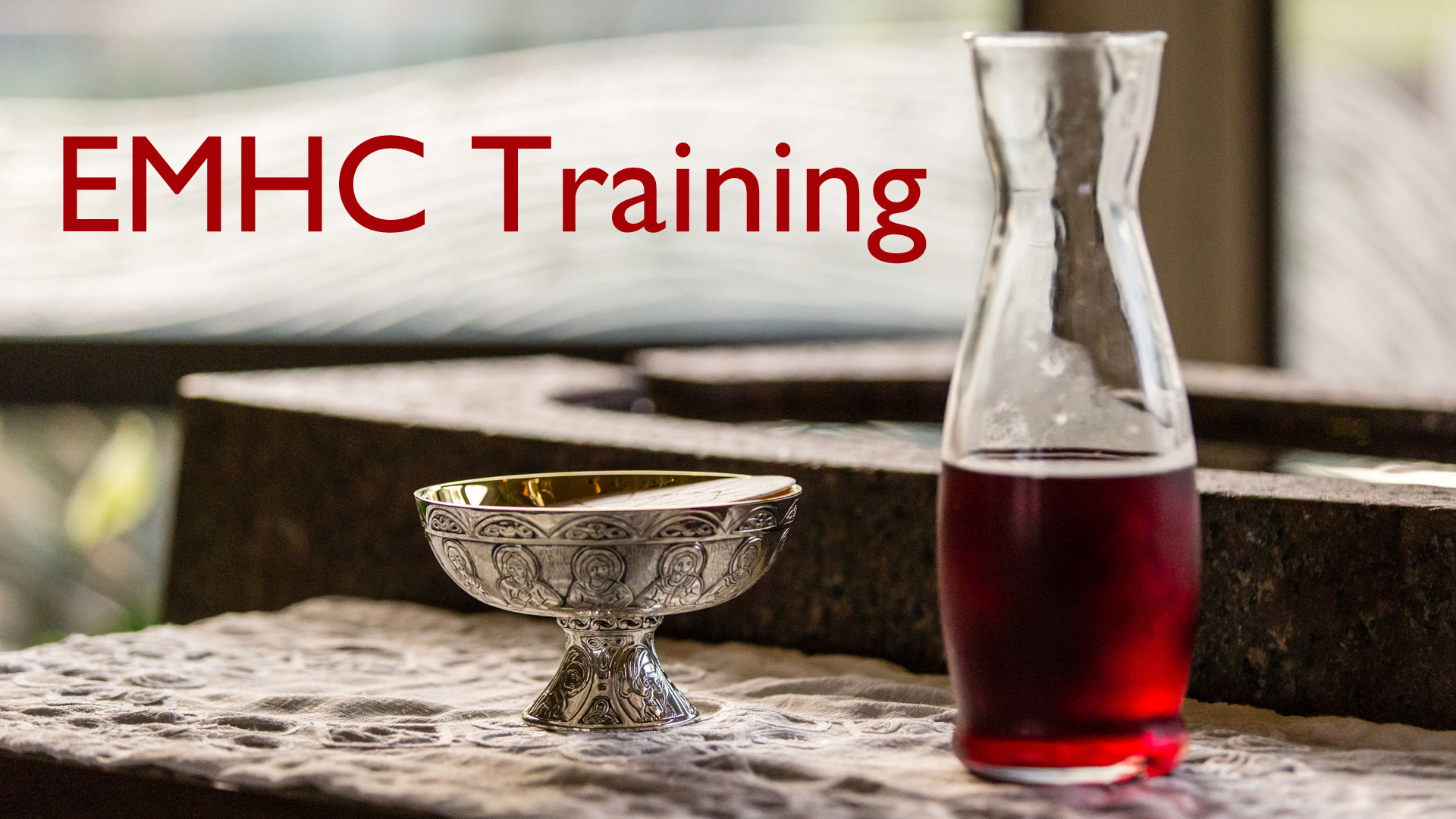 We have revised the training in such a way as to break it up into smaller parts, and into two different classes. The first class is focused upon the Church's Theology of the Eucharist, and the specific duties that belong to those who will become commissioned as EMHCS.
After the Theology of the Eucharist class, those training to become EMHCs will be required to watch a few short videos to help prepare them for the practicum training that occurs the following week. During the practicum training, we will give those in training the opportunity to run through what it would actually be like when they come to serve as an EMHC at Mass. They will have a few opportunities to run through actual stations, and be given the chance to understand the theology and practice of being an EMHC here at St. Anthony's.
Additional videos will be made available for both newly trained EMHCs and those who have already been commissioned. If you were commissioned 7 years ago, you have the opportunity for ongoing liturgical formation with our videos. This will be a helpful tool to ensure our practice is in accord with the liturgical norms given by the Church and the Archdiocese of Galveston-Houston. The videos will also help to solidify a unity of practice regarding all our EMHCs here at St. Anthony of Padua.
Our next training will be as follows:
Monday, February 3rd, at 5:30 PM
Theology of the Eucharist-Held in Parish Life Building (Room 203)
Monday, February 10th, at 5:30 PM
Practicum for Serving at the Sacred Liturgy-Begins in the Narthex
To be commissioned as an Extraordinary Minister of Holy Communion at St. Anthony of Padua Catholic Church, the following must be confirmed or completed:
Catholic in good standing with the Church
Registered Parishioner
Completed Safe Environment Training. To complete the training, please visit cmgconnect.org
The Theology of the Eucharist Class and the Practicum for Serving at the Sacred Liturgy
Let us know you are coming by RSVP'ing below!