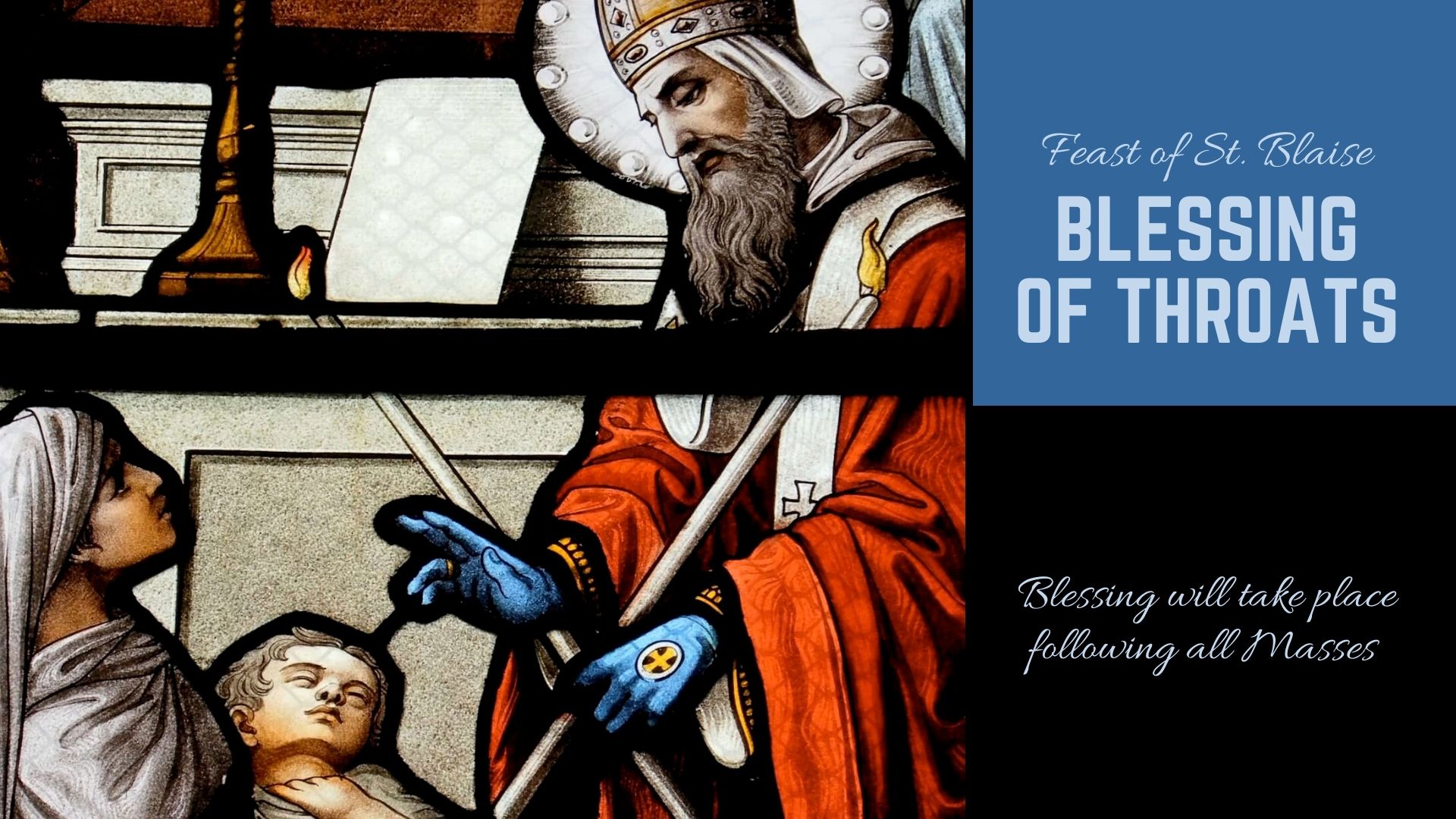 Join us as we celebrate the feast of Saint Blaise, who was bishop of Sebaste in Armenia in the fourth century.
Before being martyred, he is said to have healed a boy who was choking. Since the eighth century, Saint Blaise has been venerated as the patron of those who suffer from diseases of the throat. We pray in a special way today for protection from afflictions of the throat and from other illnesses. The blessing of Saint Blaise is a sign of our faith in God's protection and love for us and for the sick.
Receive this special blessing immediately following Mass.