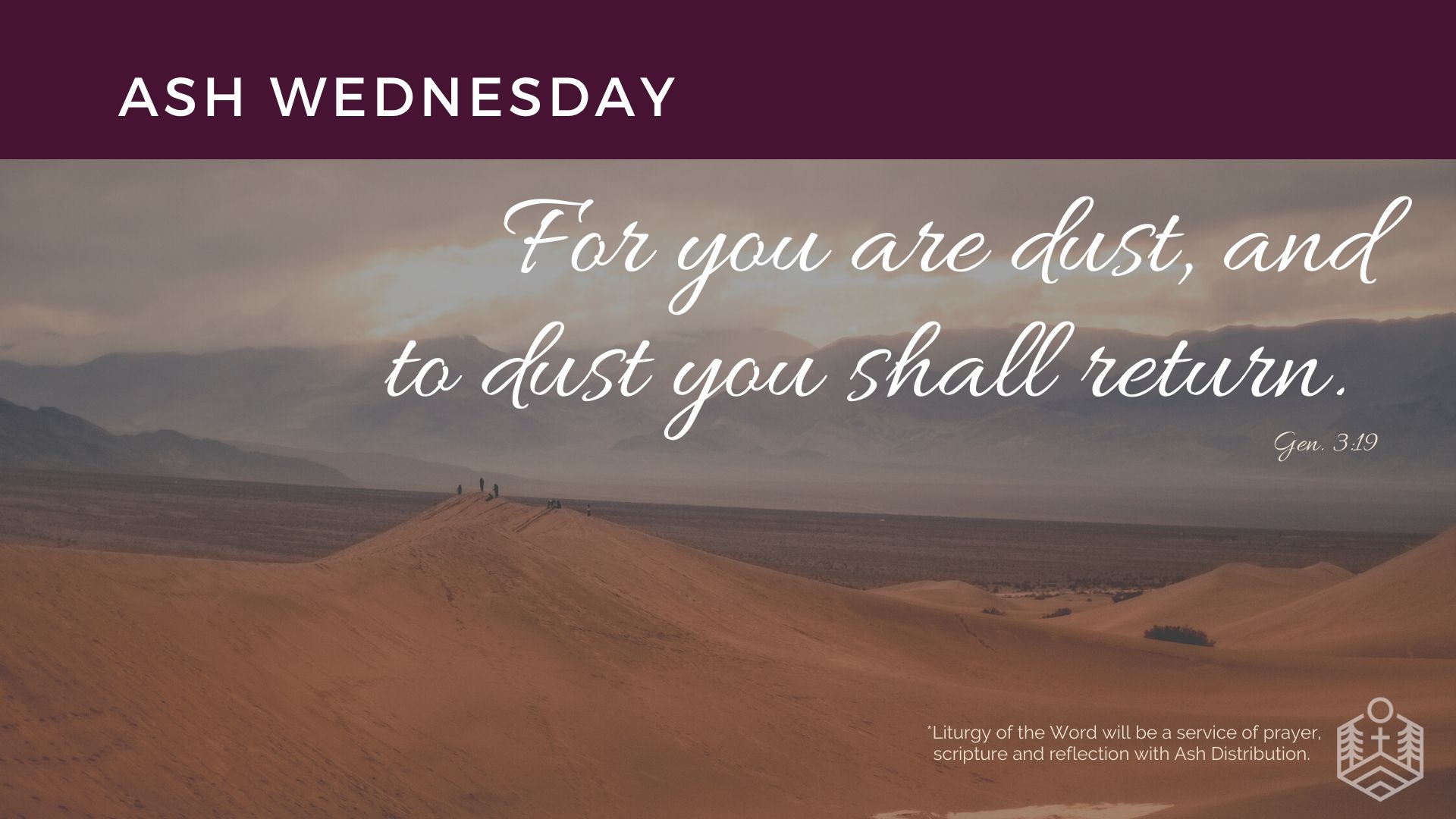 Ash Wednesday, a day of fasting, is the first day of the season of Lent. It is NOT a Holy Day of Obligation. Following the example of the Ninevites, who did penance in sackcloth and ashes, our foreheads are marked with ashes to humble our hearts and reminds us that life passes away on Earth.
Mass times are at 6 am, 9 am, 12 noon, and 6:45 pm (evening Mass is bi-lingual).
Nursery available at the 6:45 pm Mass.
---
Additional service times are available throughout the day.  Liturgy of the Word information can be found here: ap.church/ash-wednesday-lotw