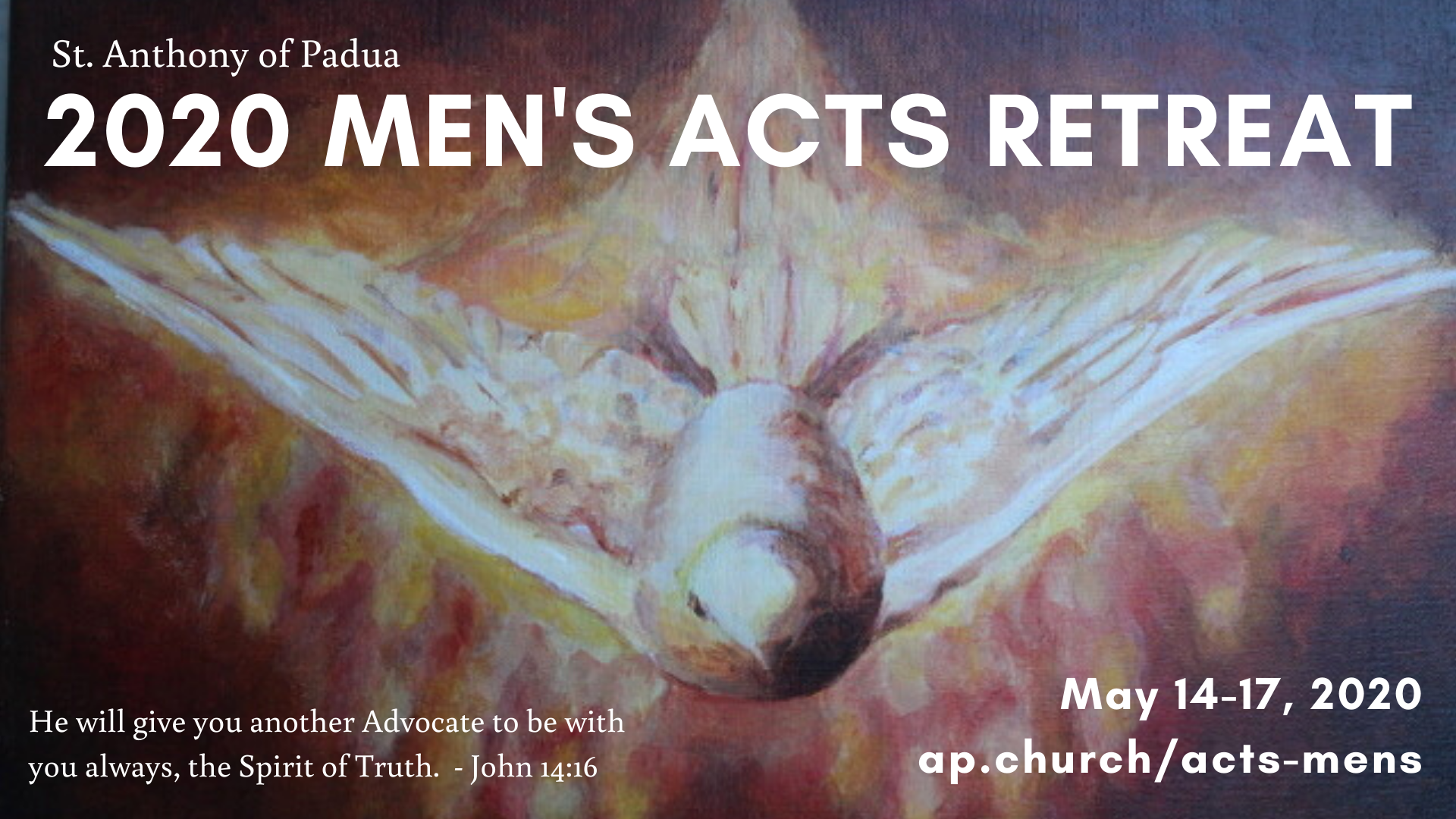 Sponsor a Retreatant or Make a Donation
Retreat application will take place after the 5:00p, 7:00a, 9:00a, 11:00a and 6:00p Masses
Application for ACTS Retreats is held in person on our parish campus several weeks prior to the retreat weekend.  Deadline to submit a application request is March 30, 2020.
Bus transportation is provided to Circle Lake Retreat Center and then back to the parish campus.
---
ACTS is a Parish Weekend Retreat patterned after the description of the early Church by the Acts of the Apostles:
"They devoted themselves to the teaching of the apostles and to the communal life, to the breaking of bread and to prayers.
Awe came upon everyone and many wonders and signs were done through the apostles. All who believed were together and had all things in common: they would sell their property and possessions and divide them among all according to each one's need. Every day they devoted themselves to meeting together in the temple area and to breaking bread in their homes. They ate their meals in exultation and sincerity of heart, praising God and enjoying favor with all the people. And, every day the Lord added to their number those who were being saved."
Acts 2:42-47
Adoration – the call by, acceptance of, and response to God.
Community – the love and caring of each other.
Theology – the study of God through scripture and the Catholic Faith.
Service – to God and his people.